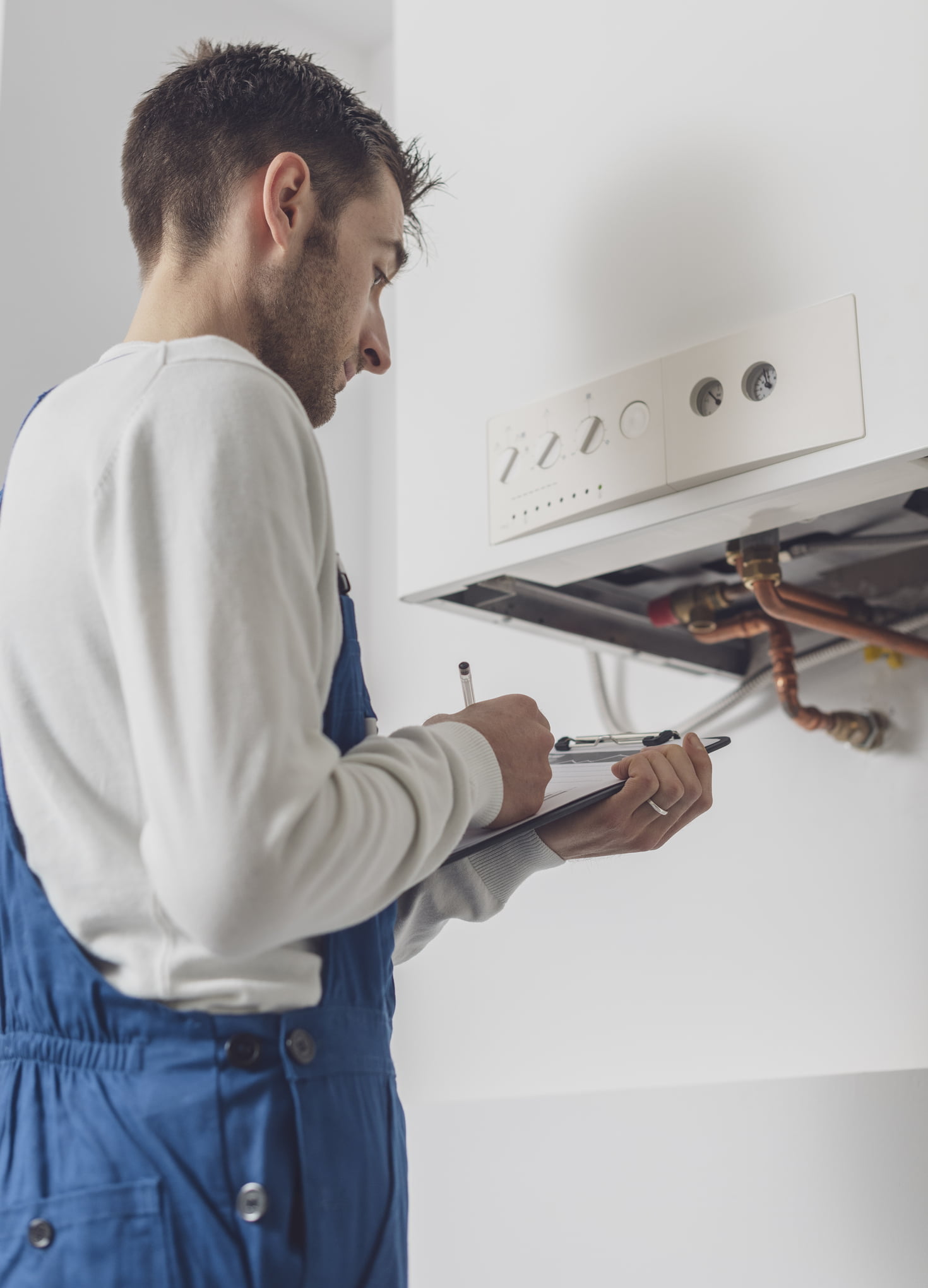 Services Bullseye Plumbing
A slow leak near your water heater is a warning sign of major trouble. From small leaks at the top of the Heater to a rusted out inner tank, We do that! Propane, Natural Gas, Electric and On Demand Heaters (Gas or propane). We Repair and Install all makes and models. Our water heaters last longer than box store water heaters and are easier to service. We install a pan under most of our water heaters. We install Bradford White water heaters, and our installation meets current Nevada code requirements. We have same day installation available!!
Tips To Reduce Your Water Heater's Energy Use
Turn Down the Tank's Thermostat to Save Money:
For every 10 degrees you turn it down, you'll save 3% to 5% on your bill. Most water heaters come preset at 140 degrees, which has the added risk of scalding. The Energy Department recommends most households lower it to 120 degrees. That's high enough for your needs, and high enough to reduce mineral buildup in your tank and pipes.
Insulate Exposed Hot-Water Pipes:
By insulating your hot water pipes, water will arrive at the faucet 2 to 4 degrees warmer, which means you won't have to wait as long for it to heat up, thus saving energy, water, and money.
More tips on ways to save on your water heating bill.
Call us today for all your plumbing needs!
"I called around 9:30 Gavin picked up and was at a job, I told him my tenant had called and said there was a good size leak at the property. Under the house was completely flooded. Gavin said he would do his best to make it by 1:00pm and as promised he was there on time, called me with an estimate (which seemed to be very fair) and completed the job that afternoon. This was my first time using Bullseye, but not the last! Timely, professional, and affordable. We need more service professional like this in our area!"
Chris M.