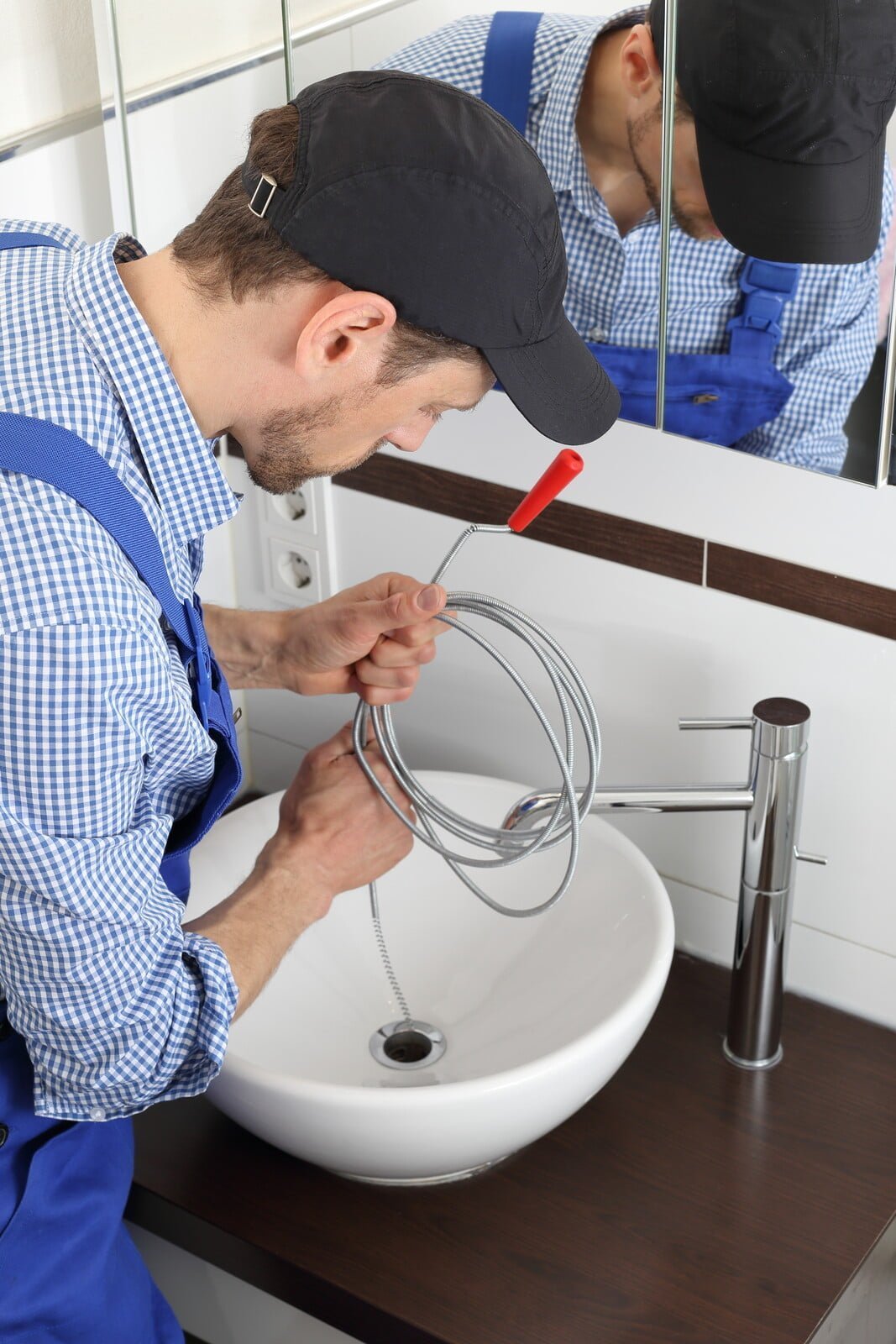 Services Bullseye Plumbing
Kitchen and bathroom sinks drain more than just water. They handle hair, soap, grease, food scraps and more. While some clogs are preventable, other causes are out of your hands. (Roots in the main sewer line) Either way when your drain is clogged, Call Us for fast, friendly same day service.
Common Causes of Drain Clogs:
Food: If you have a garbage disposal, overloading it or trying to dispose of foods the appliance isn't meant to handle can cause clogs. Always run your disposal with cold water and avoid putting grease and fat, rice, pasta, animal bones, fruit rinds, and fibrous veggies down the drain.
Hair and Soap: Every time you take a shower or bath, hair, dead skin cells, and soap suds are washed down your drain. Over time, these components can build up into a stubborn clog. Using a mesh drain cover can cut down on the amount of hair that enters your plumbing.
Flushing Garbage: Treating your toilet like a trashcan can cause stubborn plumbing clogs. Never flush any manmade items other than toilet paper. Packaging, tissues, paper towels, cat litter, dental floss, and even "flushable" diapers, baby wipes, and feminine products can all lead to clogs that require a plumber to address.
Roots: Tree roots can infiltrate the sewer drain line that runs under your property, causing a "living clog." In addition to removing the roots clogging the pipe, your plumber will need to perform sewer line repair to restore the integrity of the pipe.
"Wonderful service and comes on the same day. Fixed someone else's mistake and made my sink more manageable for me to work with. Definitely will come back if I have anymore pluming needs and will recommend to all my friends and family!"
Cammy R.
Proudly Serving Reno – Carson City
Bullseye Plumbing Services Is A Professional Plumber Specializing In Clogged Drains, Water Heater Repair, Leaky Pipes, And Garbage Disposal Installation And Repair.
We service South Reno, Carson City and Dayton, Douglas County