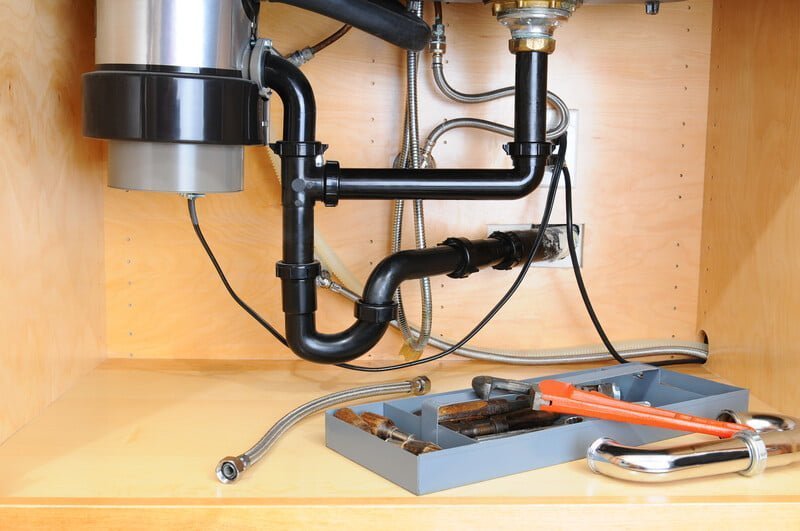 Services Bullseye Plumbing
Garbage Disposal Replacement
Bullseye has the necessary plumbing and wiring skills to unjam or unclog disposals. We have access to quiet, high horsepower disposals. (Or just the basic ones.)Leave the frustrations and worries behind, call us to cure troubling installations and clogs. We have same day installation available!
Garbage Disposal Operation:
Garbage disposals are installed directly beneath the drain at the bottom of your sink. When smaller food particles get dumped into the drain, they wind up in the disposal's drain chamber. A switch or button located nearby turns on the garbage disposal, which activates the motor. The motor turns the blades on the inside of the unit, grinding the food particles up into pieces small enough to fit down the sink drain without clogging it.
Garbage Disposal Safety:
Because the garbage disposal has sharp blades that spin around very quickly when in use, a person should never put their hand or any other object down into the garbage disposal while the unit is powered on. Doing so can cause serious injury. If any repairs need to be made to the garbage disposal, they should be done while the unit is completely powered off.
Call us today for all your plumbing needs!
"Excellent service! Gavin was so helpful, fast and affordable! We had a very badly clogged and backed up toilet mess in my grandmothers room and needed help right away. He came out promptly, and was more then courteous about the situation, even though I was embarrassed. Plumbing is not pretty business… Particularly with toilets and I have to give major kudos to those willing to deal with this sort of thing! I will definitely use Bullseye Plumbing again, and recommend to others."
Charlotte W.